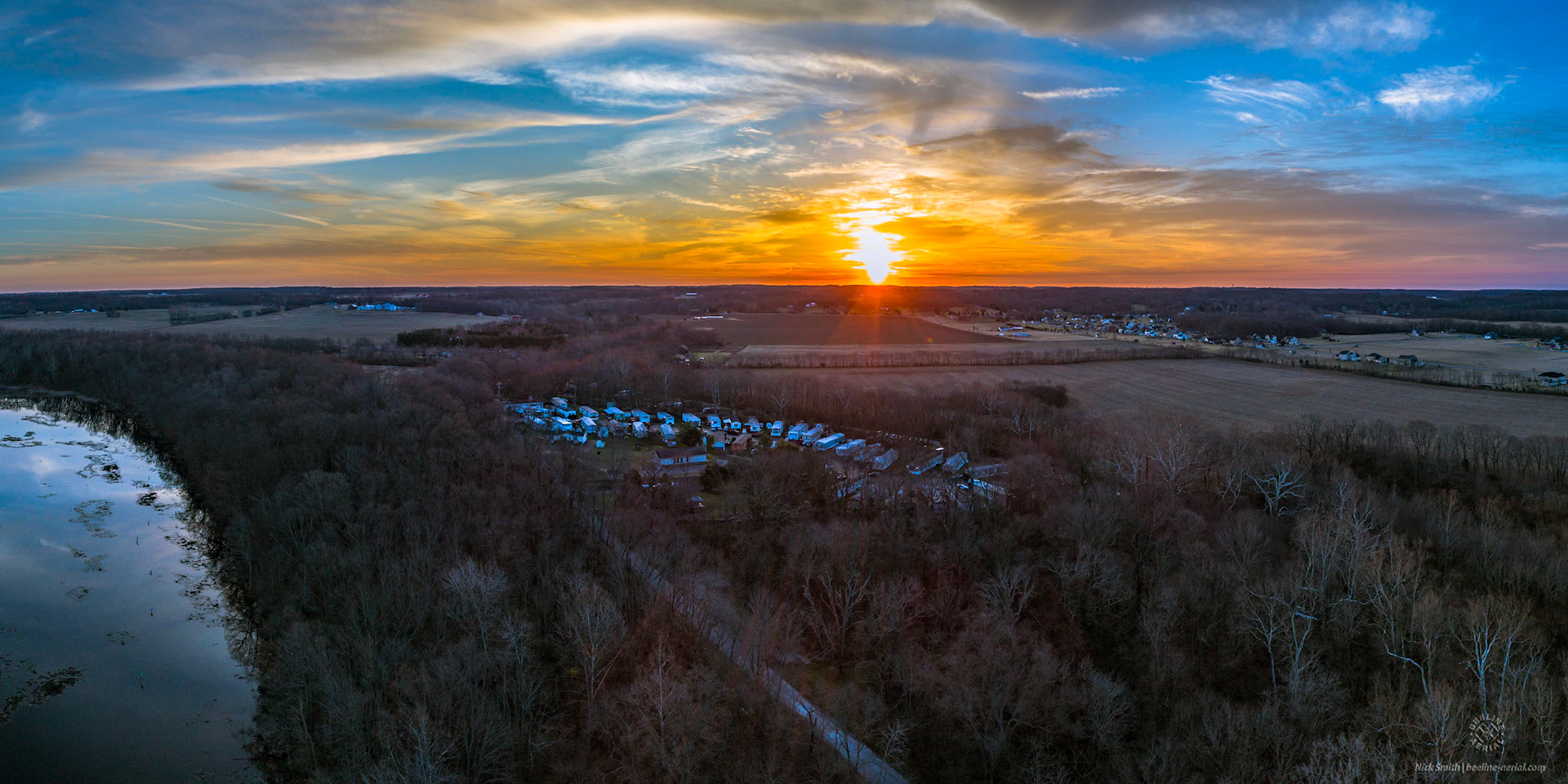 Sunrises and sunsets are my two favorite times of the day.  I usually like to be at my photo location an hour before sunrise or sunset to get everything I need for the shoot set up.  This way I can get the most of the "golden hour", which is an hour after sunrise or before sunset.  For drone work, I can take off during "Civil Twilght", which is 1/2 hour before sunrise or after sunset, unless I use my night waiver.  Before or after those times, I usually use my ground cameras for photos.
Why are these times so great?  Lighting!  The lighting is much less harsh than mid day.  I love the long shadows, especially with trees and buildings.  The sky has some very vivid and interesting colors.  Clouds turn from bright yellow to blue as it sets.  Treetops turn golden as the 1st or last rays of the sun hit them.  The sun becomes huge as it approaches the horizon.
To have clouds or not to have clouds, that is the question!  Personally, I am a cloud guy.  I love the way the sunlight bounces off the bottoms of clouds as it comes to the horizon.  The clouds can be anywhere from a blue with golden highlights all around to bright pastels like the photos below.  I have also been experimenting with time-lapses for sunrises and sunsets just to show the change.  It is amazing how quickly the light and colors change within just 20 minutes.  
Just because I like clouds doesn't mean I will not shoot the sky when it is clear.  When the sun is very low or just under the horizon, it makes a great natural gradient (see below).  If you have something in the foreground to act as a silhouette, it makes a fantastic backdrop of a rainbow of colors.  I like to take a lot of liberties with post editing in Lightroom and Photoshop for these situations to make these sunrise and sunset scenes pop even more with the color gradient.
I wish there were times I could get out more during these special times of day.  Sometimes I get up in the morning and see it, so I just go out to the backyard to get a shot with the camera.  I am lucky because the trees in my backyard make for some great framing around sunrises.
To really get the most out of your sunrise and sunset shoots, you really need to prepare for it.  I will scout areas during other shoots, google locations, make mental notes when driving around, etc.  I also check the forecast the night before or around noon.  When I plan, I want it to be partly cloudy.  High wispy clouds with a few lower clouds make for those colors I talked about above.  I make sure I have all my gear ready to go the night before.  This includes making sure there are no firmware updates, which are the worst when you get to a shoot.  Make sure you give yourself plenty of time to get to the location and get set up.  I always forget something simple when I feel rushed, which may lead to missing the shoot or not getting all the shots I want.  I usually give myself about a half hour more than I think I will need.  If you take your time, you will have much more fun and be able to concentrate on the beautiful settings around you!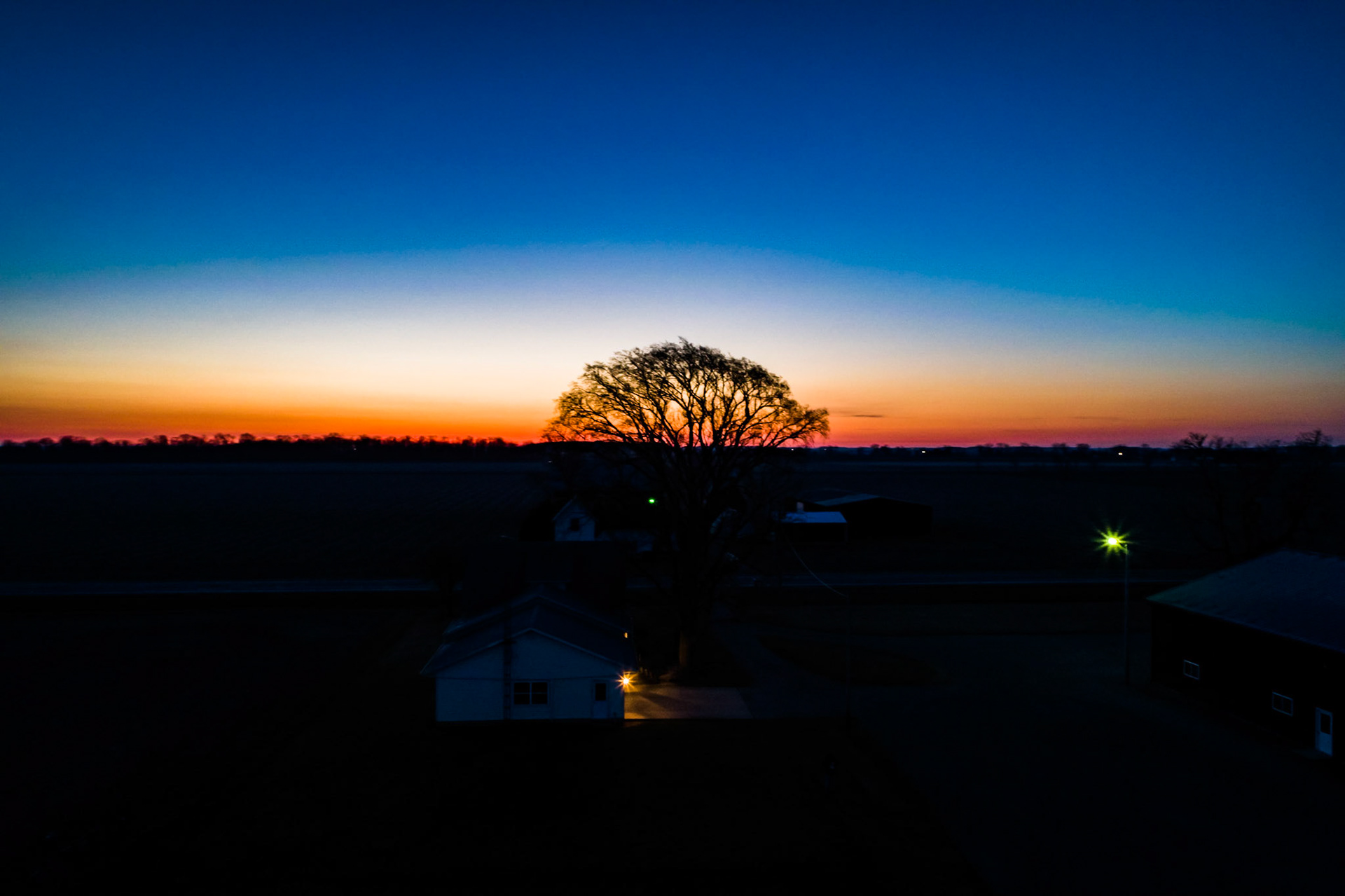 Thank you for submitting your comments for the blog today!