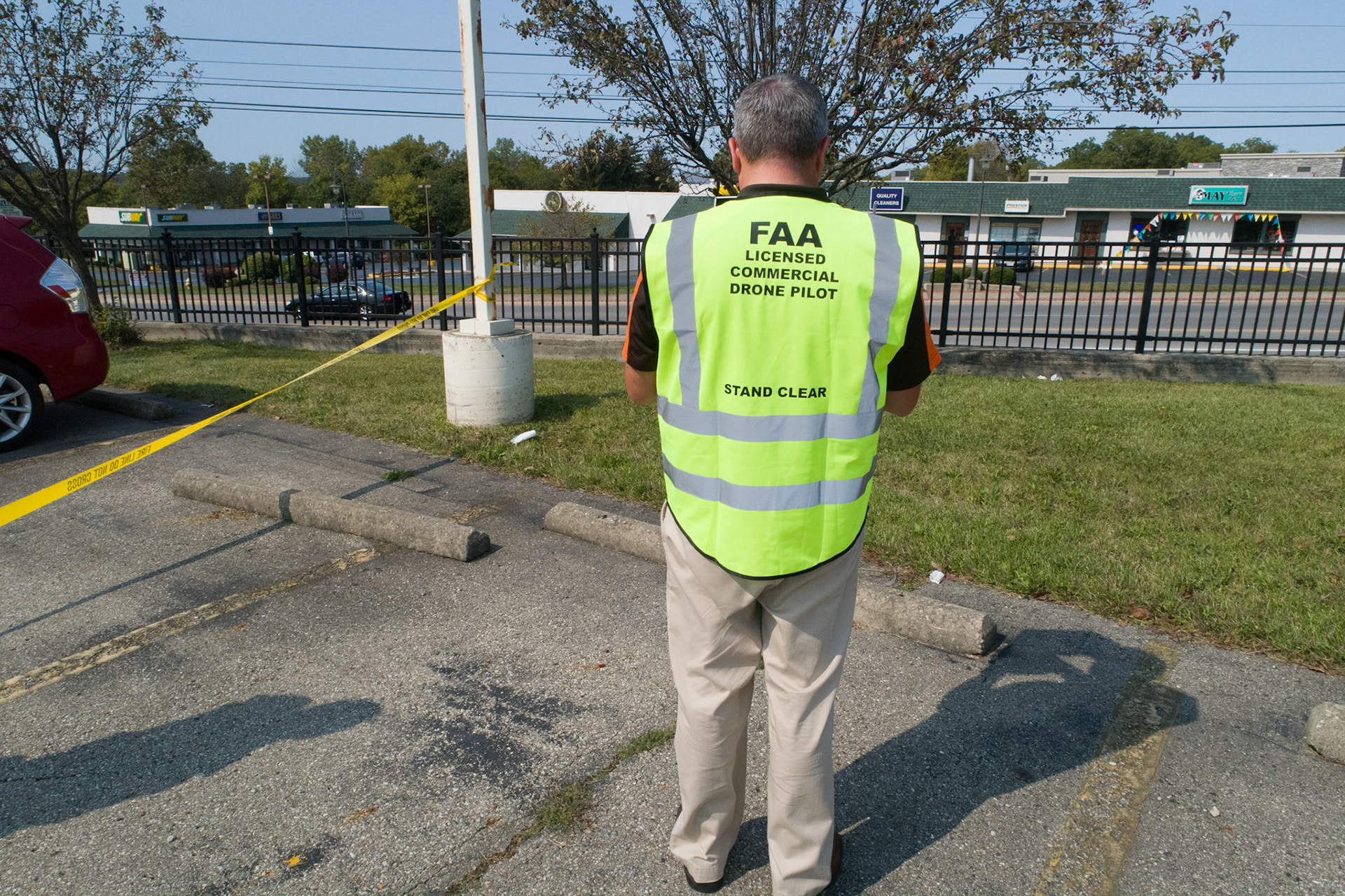 Today I am going to focus on the requirements by the FAA to do commercial work using drones in the U.S.  Under federal law for aviation, this can be done under an exemption from Section 333 of the FAA Modernization and Reform Act of 2012, 14 CFR Part 61, or a Remote Pilot Certificate by the FAA under 14 CFR Part 107.  These are the sections of the federal code that fall under the FAA jurisdiction for operating a drone for commercial purposes.  To operate commercially, you need certification under one of these sections.  More information for commercial and hobby items regarding drones  and regulations can be found at the FAA's sUAS page,

https://www.faa.gov/uas/

.  
I decided to go the route of the Part 107 pilot for my commercial work.  This is done with a certificate as a Remote Pilot with sUAS rating (pilot license).  Examples of commercial work with drones include, but are not limited to: inspections, real estate photography, surveying (you also need surveying license or be working under a licensed surveyor), mapping (non-survey), agricultural work (i.e., crop management, farm inspection), construction inspection, golf course needs (marketing, turf management, video, etc.), business services, marketing, selling photos (physical, digital, stock, etc.), events, and other uses.  If you are getting paid or using drones as part of a job, it is considered commercial.  This requirement by the FAA must be satisfied.  I have done most of the above items with success, with the exception of surveying since I am not a surveyor.
Why did I decide to get my commercial license?  For starters, I knew this was a very up and coming industry.  The photos I was getting were amazing!  I already had friends and family asking me about obtaining copies of the photos and recommending that I should sell them.  I also knew I wanted to be able to help farmers with crop management, items with livestock, or other services they may need.  I also started looking at stock photography.  I have had much success with it.  I have also been able to participate in other avenues like photographing small events, auctions, real estate photography, and marketing services.  Some services and events I had never even thought of.  The best part is that it has opened up new avenues for me to do things with my aerial work that I really love doing.
That brings me to my last point.  The other unforeseen benefit that came from becoming a commercial remote pilot is being able to know and understand the regulations which, in turn, has made be a safer pilot.  You have to pass an aeronautical knowledge test to obtain your license.  This included things like sectional charts, weather reports, aeronautical jargon, safety procedures, and many other items.  I studied for many months.  There is a big learning curve for all the procedures that must be followed compared to just flying around as a hobby.  You have to know these things, learn how to communicate with airports (I do this all the time as part of my airspace authorizations), have the experience, and even insurance for that unfortunate time something does happen.  By being a remote pilot, you are telling them you do have this experience and you are qualified to do this work.